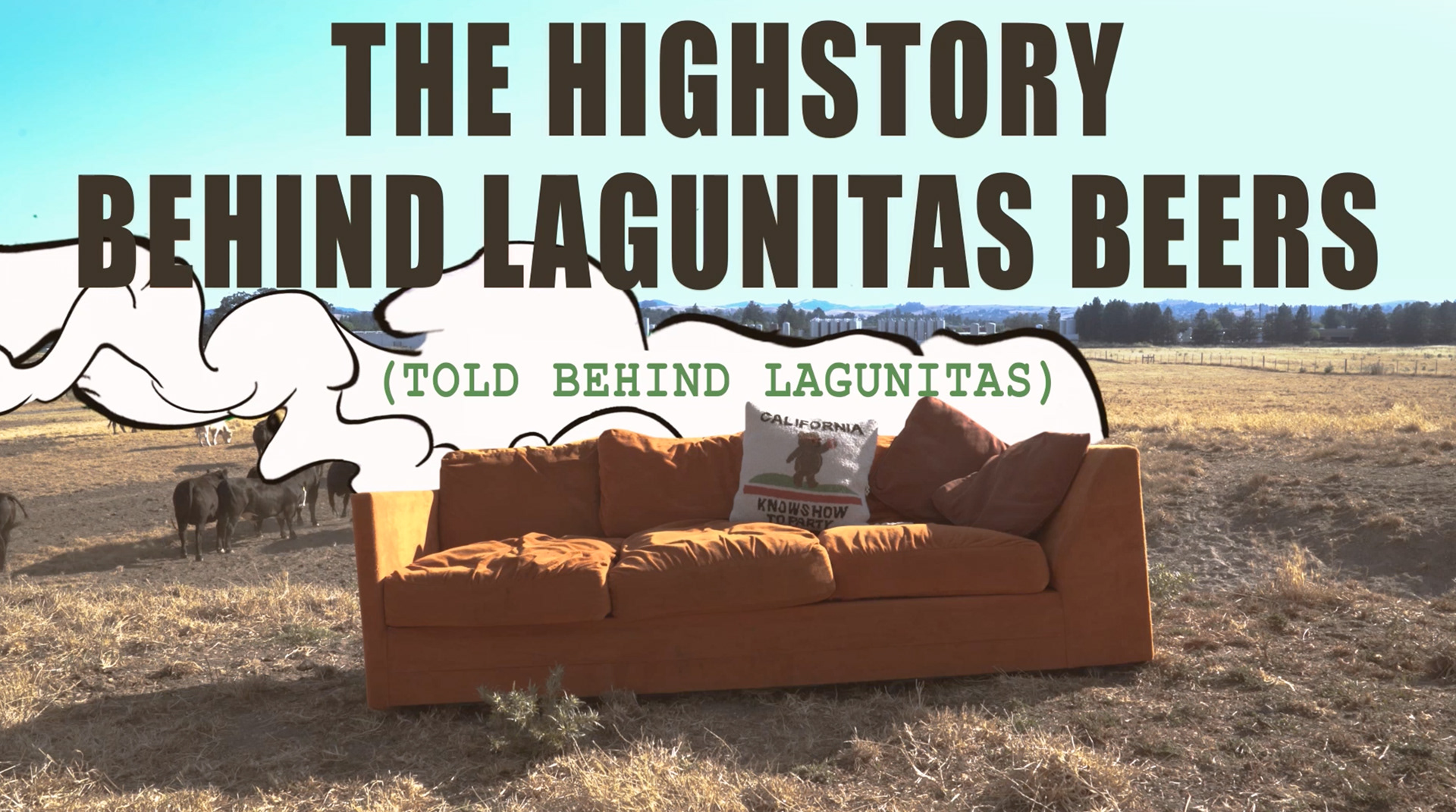 Videography | Editing | Motion Graphics | Animation
Lagunitas brought us out to the pasture behind the Petaluma brewery to capture the Highstory of Lagunitas Beers told behind Lagunitas.
We filmed all interviews on the Lagunitas big orange couch along with a lot of cows. Final delivery included teasers for the Highstory segment, as well as Highstory edits for each of their five weed inspired beers.