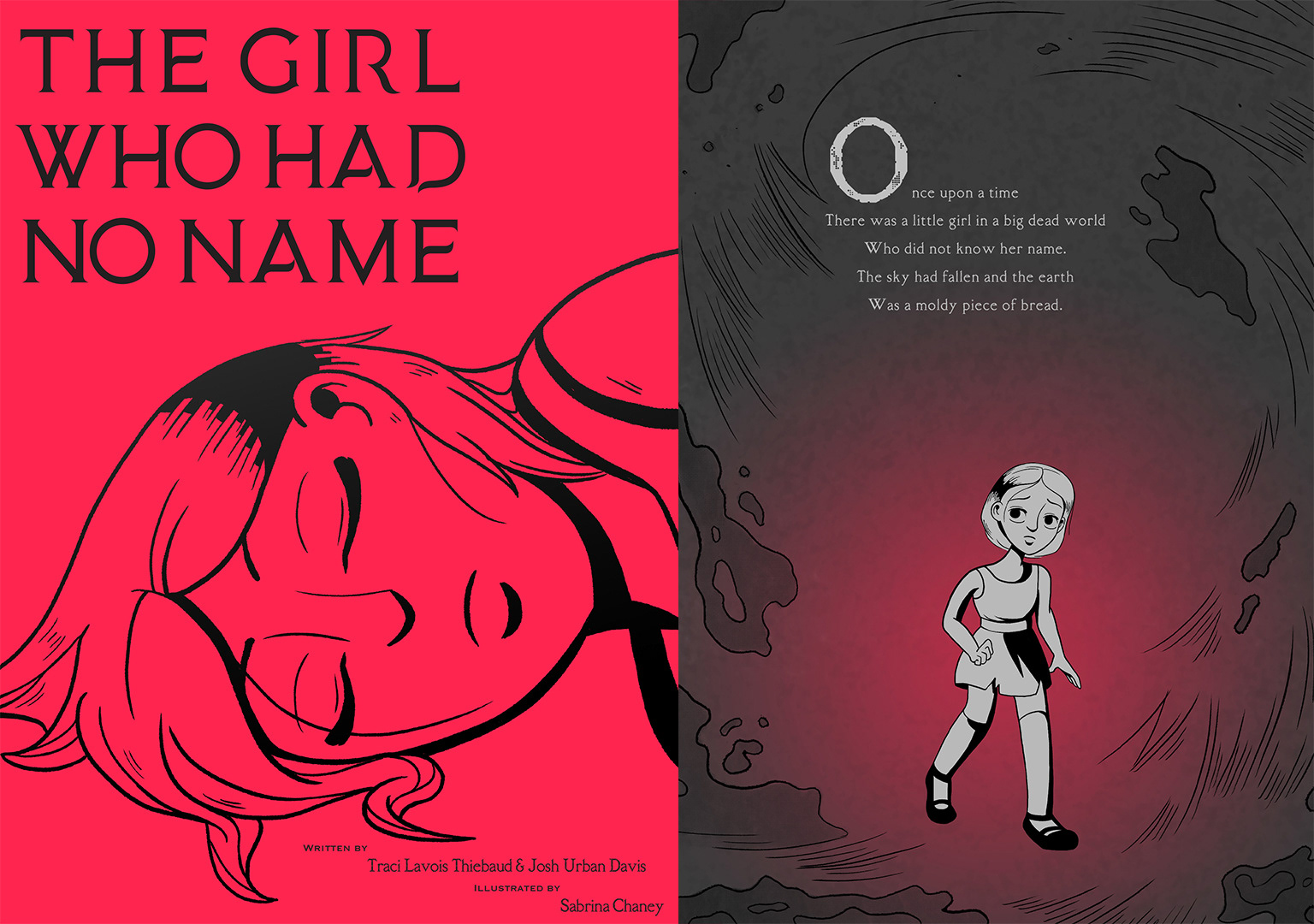 In 2017 Dinolion produced an illustrated children's book called The Girl Who Had No Name. 
The story of the book was taken directly from the
Witch Craft
immersive market piece. 
Additionally, the text of the book served as the dialogue in the one-on-one character scenes in the immersive theater piece
Red House
.
The book's limited release was coupled with the opening of
Red House.
Written by Traci Lavois Thiebaud & Josh Urban Davis
Illustrated by Sabrina Chaney
Story by Traci Lavois Thiebaud and Jeromy Barber
Graphic Design by Jennifer Battaglia
Edited by Kalen Rowe and Jeromy Barber
Printed by Anklebiters Publishing
Bound by Whatever, Mom Publications